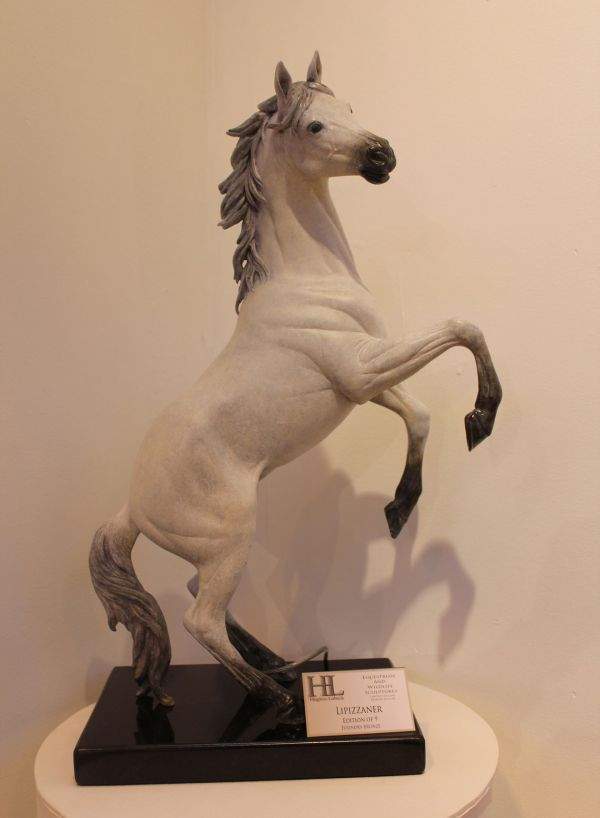 Spirit of Adventure ( Titanium )
£4,495.00
Bronze Lipizzaner Rearing Horse sculpture.

"This magnificent sculpture is an edition of 9 in foundry bronze with a titanium oxide patination."
It really is a fabulous work of art and would look stunning in that special focal point in your home or office.This sculpture comes attached to a granite base. Also available as an edition of 9 in nutty bronze."